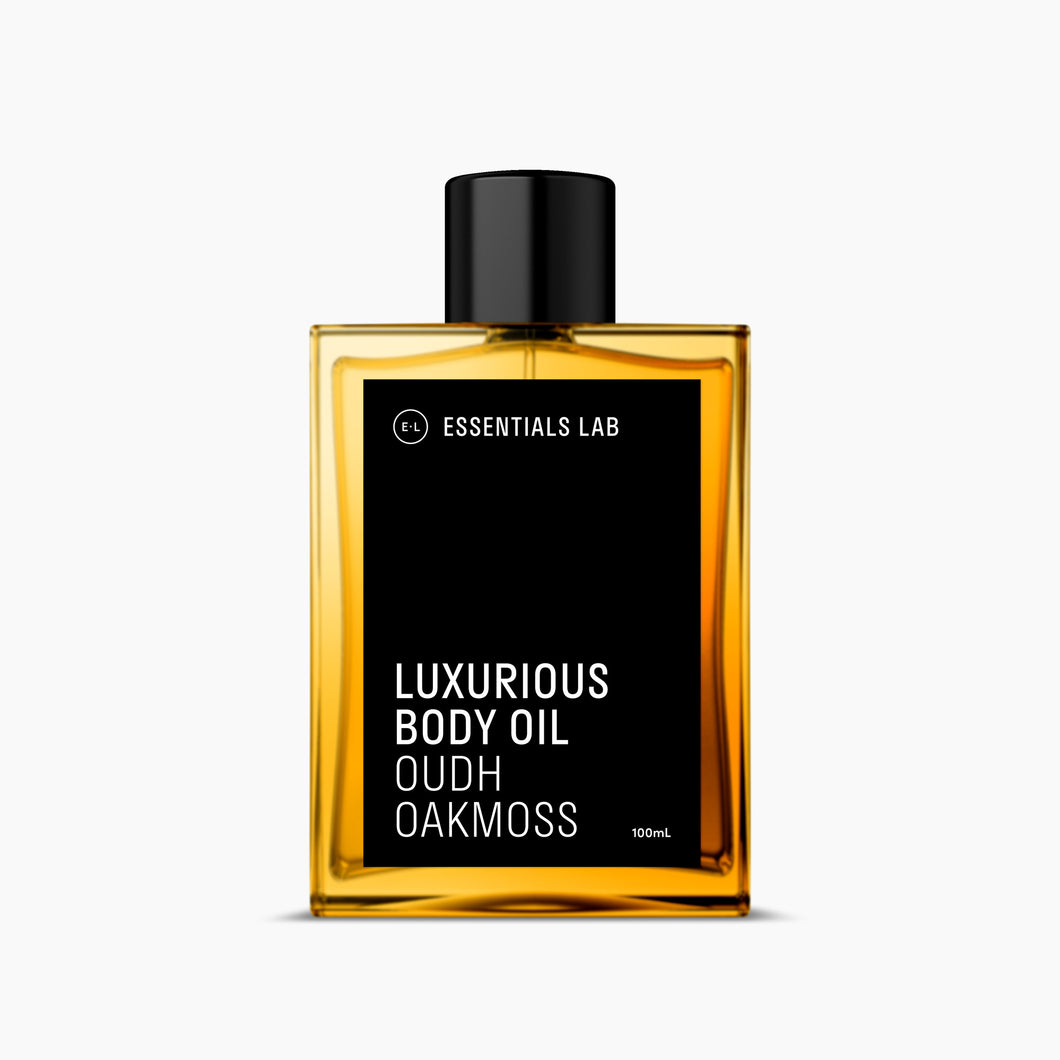 Botanical Body Oil - OUDH + OAKMOSS
The Essentials Lab
Regular price $59.00 Sale
Our luxurious body oil is perfect for an all over, deep moisturising treatment, a sublime massage oil or a few drops in your bath for a sensuous spa experience. Wear as an allover fragrance.
We infuse refined apricot, almond and jojoba oils with intoxicating and rich OUDH and OAKMOSS absolutes and add fruity frankincense and premium  Australian sandalwood  to create this luscious, woody, earthy beautiful body oil. 
This product has replaced the Men's Grooming oil but be sure it is exactly the same fragrance.
 100% natural, plant based and alcohol free
We present our body oil in a linen bag