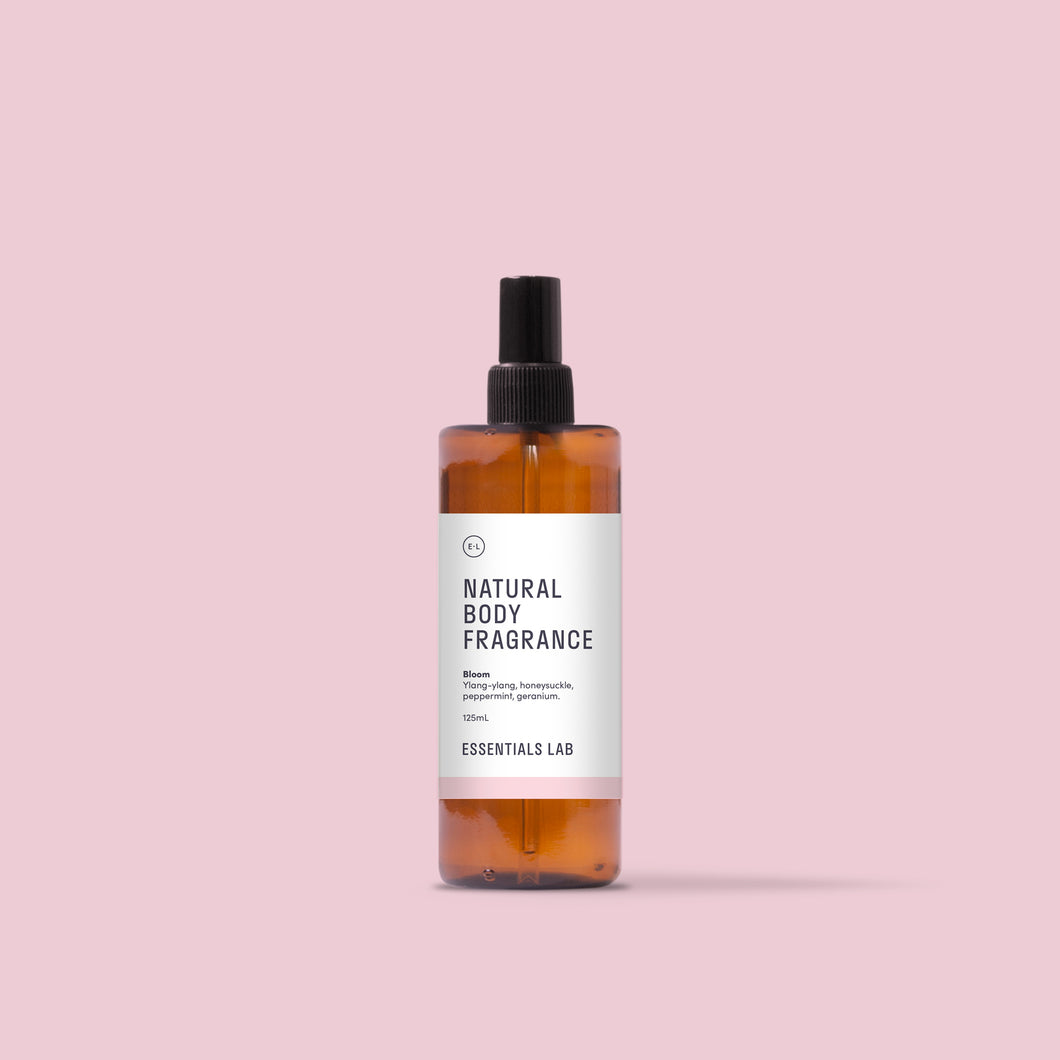 Bloom · Natural Body Fragrance
The Essentials Lab
Regular price $22.00 Sale
Ylang-ylang, honeysuckle, peppermint, geranium.

Bloom evokes a sense youthful abandon: refreshing, uplifting, invigorating and beautiful. A perfect fusion of citrus and floral is lovely to spritz any time of the day or night.
Throw a bottle in your handbag to freshen up before you hit the town or spritz at work when you feel like enlivening your senses!
Note: body fragrance contains 2% more jojoba oil than home fragrance.
Shake before use and spray as desired.
No synthetic fragrances and toxins.
Vegan and Cruelty free.
Discontinue use if irritation occurs.